The Japanese Ancestral Society (Nikkei Jin Kai) is a non-profit organization dedicated to serving the Nikkei community. The group's goal is to recognize the accomplishments of Japanese Americans, promote fellowship among members of the Nikkei community, and preserve ties with Japan.
(Photo © Rich Iwasaki)
Japanese Ancestral Society

The Japanese Ancestral Society, one of the oldest Japanese-American organizations in Oregon, was formed in the early 1900s to assist the Issei (first generation Japanese) in their new environment. Today, the approximately 300-member organization awards students scholarships annually.
Ikoi No Kai

A Nikkei community lunch and cultural program. Provides lunches every day except Wednesday, serving Japanese food Tuesdays and Thursdays, mostly Asian influenced food on Mondays and Fridays at 11:30 a.m.
Membership

Japanese Ancestral Society annual membership
dues are:
$25.00 for an individual membership and
$40.00 for a couple/family membership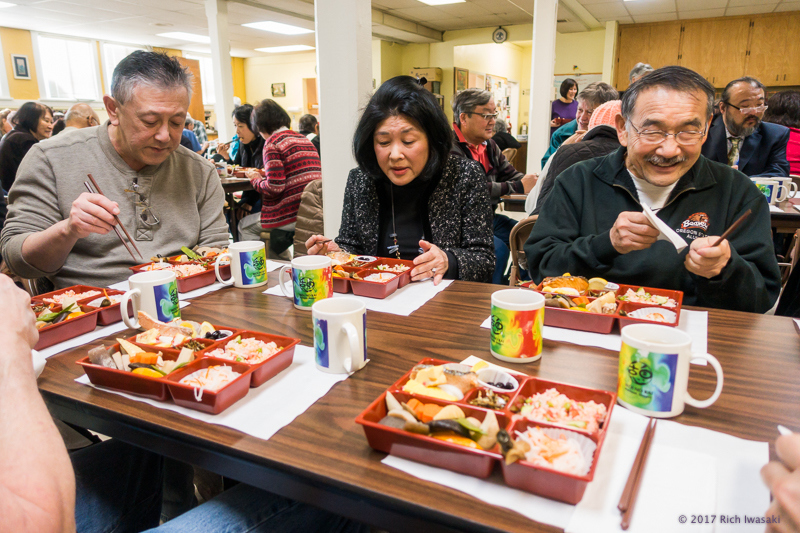 Join the Japanese Ancestral Society today!
Be a part of Portland cultural history with your membership and support of the Japanese Ancestral Society. As one of the oldest Japanese cultural organizations we strive to preserve Japanese culture as well as contribute to our community at large.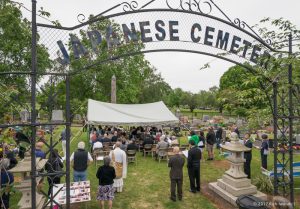 Make a Donation
Support the work of Japanese Ancestral Society by making a tax deductible donation.
Japanese Ancestral Society
P.O. Box 82443
Portland, OR 97282