Beginning over 40 years ago as a lunch program for senior citizens, Ikoi no Kai has evolved into a program for the entire Nikkei community. The nourishing communal meal is the central activity of Ikoi no Kai with recreational and educational activities enhancing and enlivening the center's spirit. We invite the participation of all age groups, adults and children alike. Ikoi no Kai offers not only Asian-themed meals but also provides a gathering place for the community to renew friendships as well as to make new friends.
Ikoi no Kai is sponsored by the Japanese Ancestral Society, a 501(c)3 organization whose mission is to promote the cultural heritage and traditions of the Japanese American community through its multigenerational programs.
Our success depends greatly on the over 50 volunteers that make this program possible and donations that we rely on to offset our operating costs.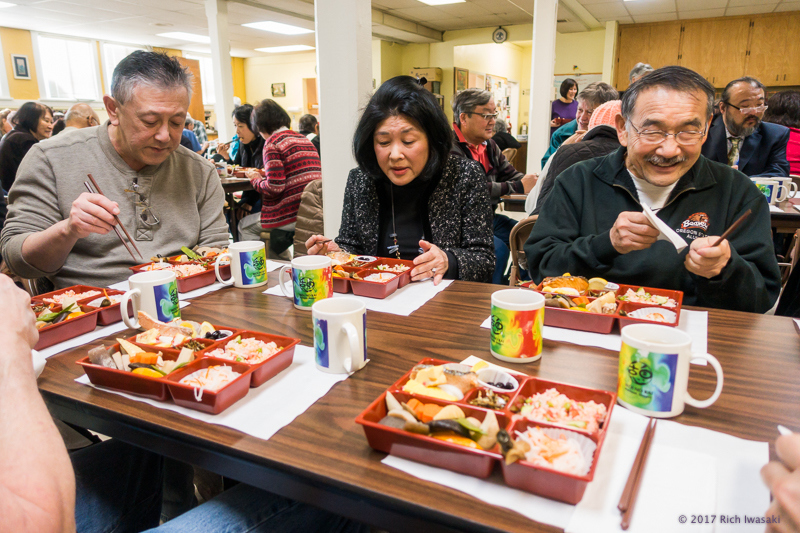 Please help us in continuing this important program by making contributions to Ikoi no Kai. Donations can be made by check, payable to Ikoi no Kai and mailed to Ikoi no Kai, 1333 SE 28th, Portland, OR 97214. Along with your donation, please include your contact information so an acknowledgement can be sent to you. Donations can also be made "in memory of" or "in honor of" named individuals.
Thank you for your support!